Academics
"Catholic schools, which always strive to join their work of education with the explicit proclamation of the Gospel, are a most valuable resource for the evangelization of culture…" Pope Francis, Evangelii Gaudium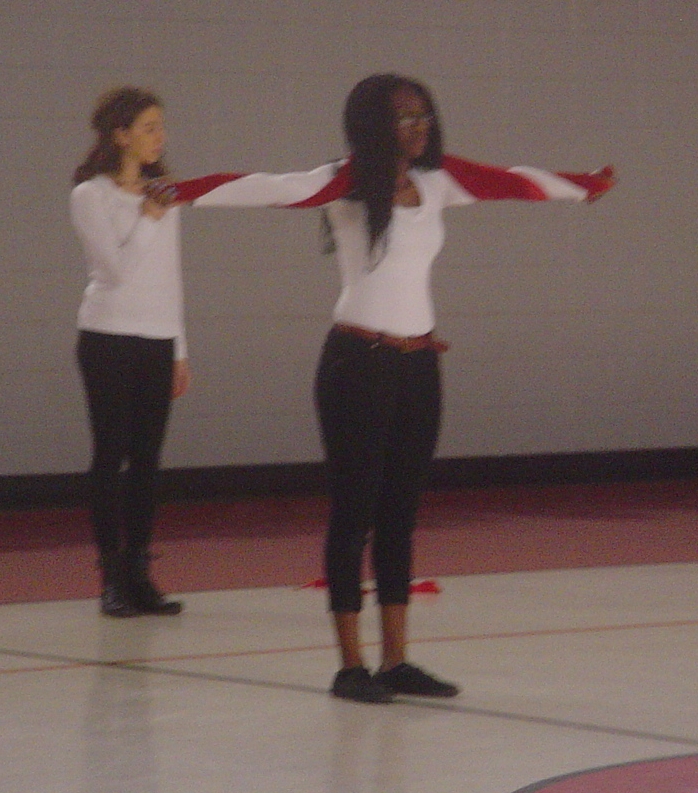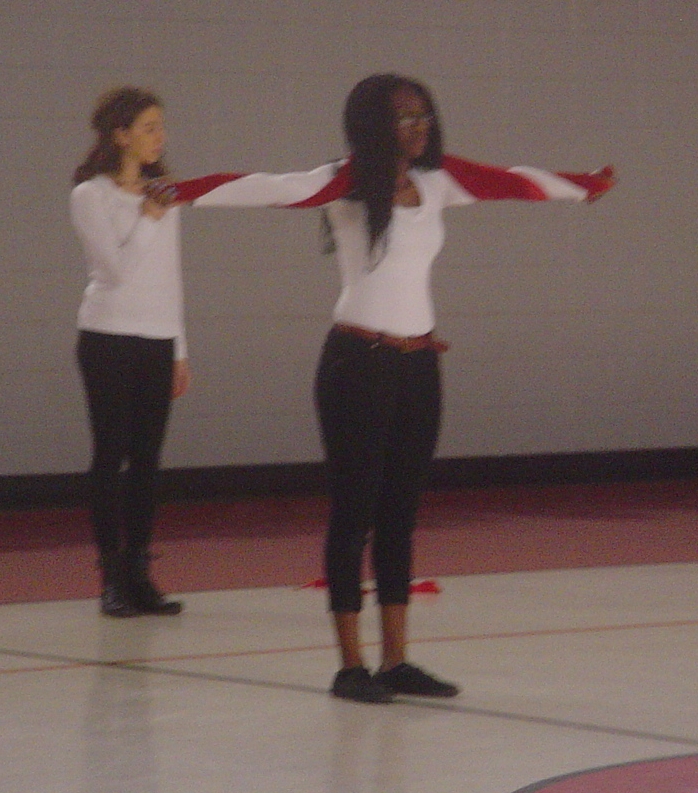 Sacred Heart is a tuition-based school for First through Eighth Grades.
Sacred Heart is committed to providing a Catholic Education. Our goal is to help prepare students to become active, productive participants in the Catholic Church and the larger community. We recognize each child is a gift from God and we work with parents to meet the needs of each child to the best of our ability. Our educational community is dedicated to providing opportunities for each student to achieve the fullest possible expression of their gifts in a safe, loving environment. As a Catholic School, Sacred Heart challenges the students to witness their faith to the world through their concern for others and through service opportunities. It is through this faith-filled interaction with others that we bear witness to Christ and spread his Word.
Sacred Heart's Catholic faith is the foundation for its academic program, teaching methods, and community. We seek to teach all subjects with the Catholic faith as an integral part. Students at Sacred Heart are taught the core subject areas of Math, Science, Language Arts, and Social Studies, in addition to Religion. They also receive instruction in Physical Education, Art, Music, and Computer Education. Sacred Heart is committed to encouraging students to reach their highest level of academic performance.
School-wide Goals
After completing our entire program, a student leaving Sacred Heart Catholic School will…
Demonstrate respect and appreciation for self, the diversity of others and all God's creation
Practice their Catholic beliefs in daily living and in service to the school, parish and global community
Demonstrate moral decisions based on Gospel values according to the teachings of the Catholic Church
Recognize and develop their unique talents in order to achieve personal and academic excellence
Use effective communication skills in all forms of expression
Demonstrate problem-solving skills
Develop and use higher order thinking skills such as comparing, contrasting and classifying
Work cooperatively by demonstrating adaptability and flexibility
Use the appropriate technology and other resources to gather, evaluate and apply information
Develop creativity in fine arts and other content areas
Demonstrate knowledge of safety, health and physical fitness skills in order to lead productive lives
Religion
Students will…
Demonstrate an understanding of Scripture as the source of God's Word and as a guide for living
Actively participate in the liturgy, worship and prayer and in the sacramental life of the Church
Demonstrate an understanding of the doctrines of the Catholic faith
Practice their Catholic faith responsibly in daily living and in service to the community

Exhibit a positive self-image, while recognizing all people are children of Go

Demonstrate respect for self, others and all created things
Math
Students will be able to use and understand…
Mathematical systems: real numbers, whole numbers, decimals, fractions and integers
Number theory: primes, factors, multiples and number sense
Accurate estimations and computations in all basic operations
Time, geometric and spatial sense involving measurement (length, area and volume), similarity and transformation of shapes
Data analysis, probability and statistics

Patterns, graph theory and relationships within and among functions

Algebraic and geometric concepts to solve problems
Mathematical skills and principles in other subjects and in everyday life
Mathematical reasoning and technology as a tool to solve problems
Language Arts
Language Arts/Reading
Students will…
Apply basic literature terms to the stories they read and write
Broaden their capacity to predict what might happen in a story by using their imagination and inference skills

Increase their vocabulary and use it correctly in their speech, in their writing and in comprehending the story they are reading
Develop comprehension through good note taking
Demonstrate an understanding of the story by answering questions
Create a basic plot structure for stories they read or write
State a clear and concise opinion of what they have read with supporting evidence from the story
Spelling
Students will…
Systematically study frequently used words
Develop spelling strategies to aid proofreading and editing
Apply spelling rules in writing across the curriculum
Handwriting
Students will…
Write consistently and with neatness in the formation, slant, size and spacing of letters
Apply handwriting skills to all areas of the curriculum
English (Grammar & Composition)
Students will…
Speak and write standard English
Identify the parts of speech and use them correctly
Apply their understanding of grammar to their writing
Write formal essays, such as narrative and persuasive
Write informally, such as notes and journaling
Use graphic organizers, such as webs and outlines
Use all of the steps in the writing process to compose essays
Science
Students will…
Show respect for living things by exhibiting stewardship for God's creation
Practice safe procedures in the classroom
Demonstrate correct usage of scientific equipment
Define scientific terminology through oral and written expression
Apply the basic concepts of physical, earth and life science to everyday life
Analyze problems by correctly using inquiry-based procedures to find solutions
Work cooperatively and effectively to solve problems

Demonstrate knowledge of the impact science, technology and human activity has on resources and the environment
Social Studies
Students will…
Demonstrate a knowledge of relationships between individuals, groups and institutions in culture
Develop the skills needed to become cooperative members of a school, parish and community
Use appropriate tools of social studies, such as maps, charts, graphs, diagrams and primary source

Identify, interpret and evaluate the causes and effects of historical events and evaluate changes in the history of Missouri, the United States and the world
Demonstrate an appreciation of literature, art and music from a variety of eras
Explain five geographical themes: location, place, movement, regions and interdependence of man and his environment
Demonstrate an understanding of economic concepts, theories and systems

Evaluate the role of government in the world and in particular the democratic process and ideals contained in the U.S. Constitution and in the interpretive decisions of the Supreme Court
Computer Education
Students will…
Demonstrate a sound understanding of the nature and operation of technology systems
Demonstrate proficiency in the use of technology
Understand the ethical, cultural and societal issues related to technology
Practice responsible use of technology systems, information and software
Develop positive attitudes toward technology uses that support lifelong learning, collaboration, personal pursuits and productivity
Demonstrate a variety of media and formats to communicate information and ideas effectively to multiple audiences
Engage technology to locate, evaluate and collect information from a variety of sources
Utilize technology tools to process data and report results
Select technology resources for solving problems and making informed decisions
Employ technology in the development of strategies for solving problems in the real world
Art
Students will…
Create pleasing works of art using a wide variety of media and art tools appropriate for their age and grade level
Show appreciation for artwork done by famous artists throughout history and the present, as well as recognizing their own artistic style
Recognize the basic elements of design: line, shape, texture, form, color, value, space, balance, contrast, emphasis, rhythm and unity
Appreciate the beauty God has given us in nature, our environment, our world and each other
Music
Students will…
Exhibit reverent behavior while learning to sing liturgical music and cantoring for all school Masses and other liturgical observances
Identify a variety of vocal and instrumental styles of music from various time periods and cultures by listening to, categorizing and identifying instruments and vocal ranges
Express themselves through singing, creative writing, playing instruments, movement and visual arts
Demonstrate an understanding of music theory including notation, rhythm, pitch, design and expressive qualities
Demonstrate an understanding of music terminology through utilization and written tests
Develop skills to perform as a group or an individual in the classroom and for public performances (i.e., Song Festival, Advent/Christmas concert, Spring concert and other selected musicals)
Physical Education
Students will…
Show Christian values through sportsmanship
Demonstrate teamwork through sports and team-building activities
Develop a positive self-concept, appropriate social and emotional behaviors, self-direction and an appreciation for individual differences
Demonstration locomotor/non-locomotor movements
Demonstrate cardiovascular and muscular endurance
Improve flexibility, balance, speed and body composition

Make knowledgeable decisions for a healthy lifestyle